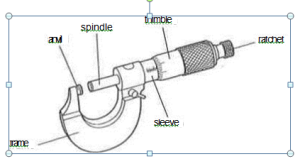 Posted on 29/11/2015 by admin in Blog.

Tuition Center Singapore – Physics Tuition on Measurement A student measures the thickness of a coin using a micrometer screw gauge The following steps are carried out but are in the wrong order. 1    Turn the ratchet until a 'click' is heard. 2    Take the reading on the thimble. 3    Place the coin between the more »

Continue Reading... No Comments.