Home
»
A & O Level Revision Classes
A & O Level Revision Classes
A level Tuition Centre Singapore Specialising in A level/JC Tuition – Chemistry, Physics, Maths, Biology, Economics & General Paper. Call 98639633 or 96790479 Today!
_________________________________________________________________________________________
P1 to JC2 Tuition @Kovan Q & A Open Session 
with
Hallmark Excellent Teachers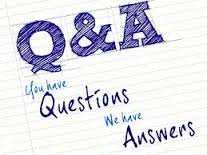 Open Session catered  for all students who need help in their homework to clarify doubts from any topic.
Teachers will be around to answer your questions.
Small group size around 4
Flexible Timing
Call Mr Ong @ 98639633 or Angie 96790479 for more information
_________________________________________________________________________________________
Intensive Revision – P1 to JC2
We can customise the schedule & topics to suit you.
Need help with any particular topics while preparing Headstart or for coming exam
Our tuition centre is conducting many topical revision classes and past year exam practice for your Intensive Revision.
We will customise the lessons to suit your schedule and preference. 
Please call
Angie @ 96790479 or Mr Ong @ 98639633
———————————————————————————————————————————————————-
General Paper
Paper 1
Essay Skills and Outlines (Question Analysis and Structure)
Paper 2
Comprehension Short Answer Questions (8 Common Type of Questions)
Summary Skills and Practice
Application Question Skills and Practice
Topical Content
Historical, social, cultural economic, political and philosophy
 Science including its history, philosophy, general principles, current developments and applications
Mathematical and geographical topics
Literature and language
Arts and crafts
Topics of local interest and global concern
A level Chemistry 
Physical Chemistry
Atoms, Molecules and Stoichiometry
Atomic Structure
Chemical Bonding
The Gaseous State
Chemical Energetics
Electrochemistry
Chemical Equilibria
Ionic Equilibria
Reaction Kinetics
Planning – Physical Chemistry
Inorganic Chemistry
Chemical Periodicity
Group II
Group Vii
Transition Element
Planning – Inorganic Chemistry
Organic Chemistry
Hydrocarbons
Halogen Derivatives
Hydroxy Compounds
Carbonyl Compounds
Carboxylic Acid and Derivatives
Nitrogen Compounds
Planning – Organic Chemistry
A Level Physics
Measurement
Kinematics
Dynamics
Work, Energy and Power
Circular Motion
Gravitation
Oscillations
Thermal Physics
Waves
Superposition
Electric Fields
Current Electricity
D.C Circuits
Electromagnetism
Electromagnetic Induction
Alternate Current
Quantum Physics
Lasers & Semiconductors
Nuclear Physics
Planning
A Level Math
Functions
Graphing Technique
Inequalities and SLE
AP & GP
Series & Sequences
Binomial Expansions
Recurrence Relationships
Mathematical Induction
Differentiation & Applications
Maclaurin's Series & small angles Approximations
Integration Technique
Integration Applications
Differential Equations
Vectors
Complex Numbers
Permutations & Combinations
Probability
Binomial & Poisson Distributions
Normal Distributions
Sampling & Hypothesis Testing
Correlation & Regression
O Level English
Paper 1
– Editing Skills: Skills and exercises
– Situational writing: Email, Report, Article, Speech, Formal Letter, Informal Letter
– Continuous Writing: Argumentative and Expository
Paper 2
– Responding to Visual text
– Responding to the Narrative
– Responding to the non-Narrative text + Summary
O Level Chemistry
Identification of Ions & Gases
Kinetic Particle Theory
Elements, Compounds & Mixture
Atomic Structure
Chemical Bonding – Ionic, Covalent & Metallic
Chemical Equations
Stoichiometry & Mole Concepts
Acids & Bases
Salts
Oxidation & Reduction
Metals
Electrolysis
Periodic Table
Energy Changes
Speed of Reaction
Ammonia
Air & Atmosphere
Introduction to Organic Chemistry
Alkanes & Alkenes
Alcohols & Carboxylic Acids
Macromolecules
O Level Physics
General Physics
Measurement
Kinematics
Forces
Mass, Weight & Density
Turning Effect of Forces
Energy, Work and Power
Pressure
Thermal Physics
Temperature
Kinematic Theory of Matter
Transfer of Thermal Energy
Thermal Properties of Matter
Light, Waves & Sound
Light, Waves & Sound
Waves
Electromagnetic Waves
Sound
Electricity & Magnetism
Static Electricity
Current Electricity
D.C. Circuits
Practical  Electricity
Magnetism
Electromagnetism
Electromagnetic Induction
O Level Biology
Principles of Biology
Cell Structure and Organisation
Movement of Substances
Nutrients
Enzymes
Maintenance & Regulations of Life Process
Nutrition in Humans
Nutrition in Plants
Transport in Humans
Transport in Plants
Respiration
Excretion
Homeostasis
The Nervous System
Hormones
The Eye
Continuity of Life
Reproduction in Plants
reproduction in Humans
Cell Divisions
Molecular Genetics
Inheritance
Man & His Environment
Organisms & Their Environment
O Level Elementary Math
Arithmetic
Mensuration
Algebra
Coordinate Geometry
Graph, Kinematics and Variations
Geometry
Trigonometry
Problem Solving & Number Sequences
Set Language & Notation
Matrices
Probability
Statistics
Vectors
O Level Additional  Math
Quadratic Equations & Inequalities
Indices Surds
Polynomials
Simultaneous Equations
Partial Fractions
Binomial Expansions
Exponential & Logarithmic Functions
Trigonometric Functions & Identities
Trigonometric Graphs & Functions
Modulus Functions
Coordinate Geometry
Proofs in Plane Geometry
Differentiation
Integration
Kinematics
Social Studies
– Source Based Questions
  – Inferential
  – Explanation
  – Similarity / Difference
  – Usefulness
  – Reliability
  – "Are you surprised by …"
– Essay Question Skills and Practice
Topics
1. Singapore as a Nation in the World
2. Understanding Governance
3. Sustaining Economic Development
4. Facing Challenges and Change
5. Managing International Relations
6. Conflict and Harmony in Multi-Ethnic Societies
Geography (Pure)
Paper 1
– Geographical Skills and Investigations
– Coasts
– Global Tourism
Paper 2
– Living with Tectonic Hazards
– Variable Weather and Climate
– Food Resources
– Health and Diseases
Geograph (Elective)
Skills
– Geographical data
– Topography (map-reading) skills
Physical Geography
– Natural Vegetation
– Rivers and Coast
Human Geography
– Geography of Food
– Development
———————————————————————————————————————————————————-
New S1-S4 English Classes 
We are commencing new English classes this July. If interested, please contact Mrs Ong at 96790479.
 Lesson Goals
• Listen, read and view critically with high levels of accuracy.  To develop a holistic understanding and appreciation of various literary and informational sources from both print and non-printed sources
• Speak, write and represent in standard English acceptable internationally to prepare students in a globalized economy. To develop strong grammar and fluent linguistic abilities which is appropriate for different situations, audiences and culture
• Understand and use standard English, grammar and vocabulary accurately and develop an awareness of how speakers and writers string words together and use language to communicate ideas
Tutor Profile (Mr. Aaron)
• Graduate from NUS Law with Bachelor of Laws (Hons)
• Vast teaching experience in English language
• Focus on close guidance in developing core set of linguistic ability
• Exam oriented approach (Practice Papers and Useful feedback provided)
• Free learning support (e-mail and whatsapp consultation)
________________________________________________________________________________________
A & O Level Tuition @Kovan Q & A Open Session 
with
Hallmark Excellent Teachers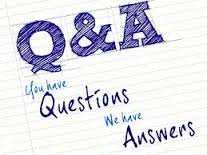 Open Session cater for all students who need a place to study and ask questions.
Teachers will be around to answer your questions.
Small group size around 4
Flexible Timing
Call Mr Ong @ 98639633 or Angie 96790479 for more information
—————————————————————————————————————————————————————–
A & O Level Tuition @Kovan Free Learning Support
with
Hallmark Excellent  and Awesome Teachers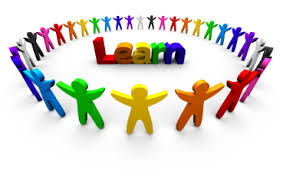 For more information regarding Free Learning Support.
Please contact Mr Ong @98639633 or [email protected]  ________________________________________________________________________________________
A-Level/JC/H2/H1 Chemistry/Physics/Mathematics/Biology/Economics
Revision Classes
Sec 1 to JC2  Power Revision for students taking A & O level in 2014 
Flexible timing 
Topical Revision
Exam oriented approach
A Level Chemistry – 2 hrs Each Lesson 
Topic
No of Lesson
Atoms Molecules and Stoichiometry
2
Chemical Bonding
2
Chemical Energetics
2
Reaction Kinetics
2
Chemical Equilibrium
2
Ionic Equilibrium
2
Introduction Organic/Alkanes/Alkenes
2
Arenes
1
Halogen Derivatives
2
Hydroxy Compounds
2
Carbonyl Compounds
2
Carboxylic Acids and Derivatives
2
A Level Physics – 2 hrs Each Lesson 
Topic
No of Lesson
Kinematics
2
Dynamics
2
Forces
2
Work, Energy and Power
2
Circular Motion
2
Gravitational Fields
2
Thermal Physics
2
Waves
2
Oscillations
2
Superposition
2
Current of Electricity & DC Circuits
2
EM & EMI
3

A Level Mathematics – 2 hrs Each Lesson 

Topic

No of Lesson

Function
2
AP & GP
2
Series and Sequences
2
Graphing Technique
2
Differentiation and Applications
3
Maclaurin's Series
2
Integration and Applications
4
Differential Equations
2
Vectors
4
Complex
4
Permutations & Combinations
2
Probability
2
O Level Chemistry – 2 hrs Each Lesson 
Topic
No of Lesson
Atomic Structure/Ionic, Covalent and Metallic Bonding
2
Formulae & Equation Writing
1
Mole & Chemical Calculations
2
Acids and Bases
1
Salts
1
Chemical Analysis
1
Metals
2
Periodic Table
2
O Level Physics – 2 hrs Each Lesson 
Topic
No of Lesson
Kinematics
2
Dynamics
2
Forces
1
Turning Effect of Forces
1
Work Done, Energy & Power
1
Thermal Physics
2
Light
2
Current Electricity/DC Circuits/Practical Electricity
3
Elementary Mathematics – 2 hrs Each Lesson 
Topic
No of Lesson
Trigonometrical Ratio & Further Trigonometry
2
Congruent & Similar Triangles
1
Graphs & Graphical Solution of Equations
2
Geometrical Properties of Circles
2
Coordinate Geometry
1
Set Language & Notation
1
Matrices
1
Mensuration
1
Vectors
2
Probability
1
Statistics I & II
2
Arithmetic
2
Additional Mathematics – 2 hrs Each Lesson 
Topic
No of Lesson
Polynomials & Partial Fractions
2
Quadratic Equations & Inequities
1
Trigonometry
2
Further Trigonometry
2
Surds, Indices & Logarithm
2
Binomial Expansion
1
Equation of Circles
1
Linear Graphs
1
Coordinate Geometry
1
Differentiation of Polynomial
1
Application of Differentiation
3
Plane Geometry
1
Lower Secondary Mathematics – 2 hrs Each Lesson 
Topic
No of Lesson
Factors & Multiples
2
Algebraic Equations & Simple  Inequalities
2
Number Sequence
1
Algebra Expansion, Factorisation & Manipulation
2
Set Language and Notation
1
Direct and Inverse Proportions
1
Statistics
2
Congruence and Similarity
2
Lower Secondary Chemistry – 2 hrs Each Lesson 
Topic
No of Lesson
Atoms, Ions & Molecules
3
Elements, Compounds & Mixtures
2
Solutions & Suspensions
2
Acids & Bases
2
Separating Mixtures
2
Classification of Materials
1
The Particulate Model of Matter
1
Changing Matters
2
Lower Secondary Physics – 2 hrs Each Lesson 
Topic
No of Lesson
Forces & Pressure
2
Work & Moments of Forces
2
Energy as a Resources
1
Sound
2
Effects & Transmission of Heat
2
Light
2
Electricity
2
Practical Electricity
2

Lower Secondary Biology – 2 hrs Each Lesson 

Topic

No of Lesson

Cells
2
Movement of Substances
2
Digestion
2
Transport in Living Things
2
Photosynthesis & Respiration
2
Reproduction in Humans
2
Sex Issues
2
Classification of Living Things
2
Ecology
2
————————————————————————————————————————————————