Home
»
A Level GP Tuition | Secondary English Tuition @ Kovan MRT / Hougang
A Level GP Tuition | Secondary English Tuition @ Kovan MRT / Hougang
A Level GP Tuition |  Secondary English Tuition @ Kovan MRT / Hougang
For enquiries, please call 96790479 or 98639633 
Mr. Aaron

Bachelor of Laws (LLB – Hons) NUS

Advocate & Solicitor of the Supreme Court of Singapore
Subjects Taught: General Paper (A Level), Secondary (English)
Secondary 1-4
Chemistry, Physics, Biology, Social Studies, Geography, E Math, A Math
General Paper/GP A Level Tutor/GP Tuition
Aaron is a Law Graduate from the National University of Singapore and has been called to the Singapore Bar as Advocate & Solicitor of the Supreme Court. His areas of studies and interests at NUS include International Law and Company Law. He specializes in General Paper and has previously studied in Victoria School and Victoria Junior College. Aaron also belongs to a select group who majored in the triple science combination at O Levels and at A Levels.
General Paper Tuition / GP Tuition (A Levels)
His teaching method involves an extremely in-depth analysis of current affairs to allow students to be updated with the latest news and to critically discuss all relevant issues pertaining to such news. There would also be many opportunities for students to practice various comprehension papers and essay questions. Aaron trains his students to be able to recognise various question types from comprehension papers in order to equip them with the requisite language skills to be able to precisely craft out the answers to these question. Thorough guidance will be given for the Application Question and ample Singapore-specific examples will be covered during class in order to help students  form arguments and develop their answers to the Application Question.
Thorough comments and feedback would be given for essays written by students and short consultations can be arranged before or after classes so that students are able to find out where their weaknesses are and how they can improve upon it.
Secondary 1-4 (All Subjects)
Aaron also teaches students from secondary schools and is competent to teach all subjects which makes it extremely flexible for students who wish to clarify any questions they may be facing in their secondary school subjects. His adopts a dynamic teaching method which caters to students from a diversity of backgrounds and he closely mentors and monitors the progress of his students. Aaron uses a teaching technique which facilitates a student's self-interest in learning and also trains his students to develop good learning habits as he constantly encourages and motivates his students to do well.
Aaron has teaching experience of about 7 years and is fully qualified to teach at an individual or classroom based setting. He has also taught at SINDA.
___________________________________________________________________________________________
Secondary 1 to 4 English Tuition
Goals
Listen, read and view critically with high levels of accuracy. To develop a holistic understanding and appreciation of various literary and informational sources from both print and non-printed sources

Speak, write and represent in standard English acceptable internationally to prepare students in a globalized economy. To develop strong grammar and fluent linguistic abilities which is appropriate for different situations, audiences and culture

Understand and use standard English, grammar and vocabulary accurately and develop an awareness of how speakers and writers string words together and use language to communicate ideas
Approach
Motivate learning and assisting students to be aware of what is required to be learned. Guiding students to establish connections with what they already know

Consolidate and reinforce existing concepts

Diagnosis of students' requirements, abilities and interests and close monitoring of their learning and provision of useful feedback for areas of improvement and self-assessment

Teaching in real-world contexts and use of relevant real life examples

Facilitation of discovery by supporting students to learn a skill, strategy, process or rule without direct instructions from the teacher

Clear directions and explanations will be given in a systematic way to help clarify skills, strategy and processes in English
_____________________________________________________________________________________________________
Approach to excelling in General Paper at the A Levels
1. Nurturing the right attitude
At One.Tuition Place, we believe that cultivating the right attitude and mindset in students is a fundamental aspect in any student's educational pursuit. To quote Walt Whitman, an American poet and essayist: "Keep your face always toward the sunshine – and shadows will fall behind you". This is an apposite quote which sums up how important it is for students to always have a positive attitude towards General Paper. While it is commonplace for students to feel that the General Paper at A Levels is difficult to tackle as compared to O Level standard English, our tutors constantly encourage students to believe in themselves and to adopt a pro-active approach in their own learning. Through our tutor's close mentorship and guidance, our students gradually gain the confidence in their own writing and language ability such that they would be adequately prepared to tackle the exams. 
2. Honing the necessary skills
With the right attitude, half the battle is won – the other half would require the development of a student's language/writing skills and to also build up a core content of knowledge pertaining to global events and local news. General Paper lessons conducted at One.Tuition Place are meticulously prepared to incorporate recent global events and local news. Students can also look forward to engaging with the tutor in lively discussions and relevant debates on different issues affecting our world and society. There would also be sufficient practice of prelim papers and A Level standard papers in order to allow students to gain a wide exposure to the range of topics and question types for the different components. Furthermore, critical analysis and useful advice would be given to students at an individual customized level to boost their learning.
3. Going the extra mile

Learning about General Paper does not stop when lessons end. Our tutor is highly committed in answering relevant questions and reviewing student's writing submissions through e-mail correspondences and SMS/Whatsapp. A one to one individual review session is also conducted for the student upon the completion of his/her school's term exam (CA, Mid-Term, Promo) in order to help the student identify his/her strengths and weakness and to give the student the opportunity to clarify any doubts he/she may have with the school exam paper and receive valuable advice/insights to be able to excel in the exam.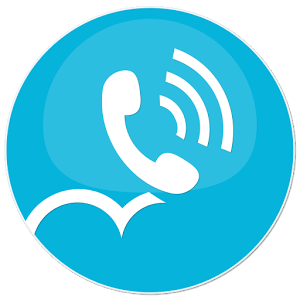 For enquiries, please call 96790479 or 98639633